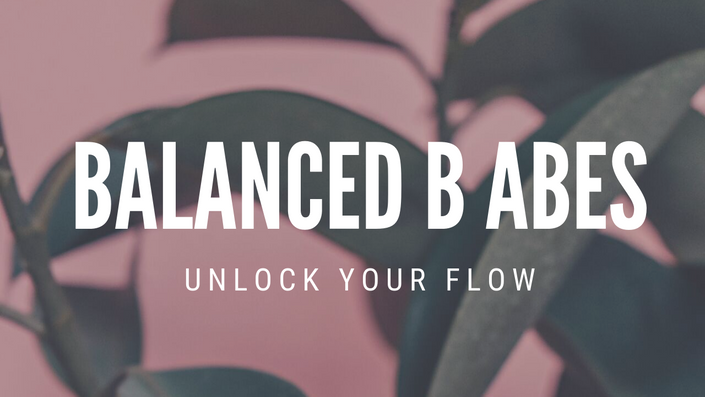 Balanced Babes 1
Your initiation to uncover the mystery of your cycle and find your inner voice.
Watch Promo
For women who want to harness the power of their natural cycle to improve their health, connect to their body, and balance their hormones.
Live in alignment with your soul and be initiated into your femininity. Know more about your body than any doctor ever will.

Here's the deal:


Most of us weren't given any special ritual or rite of passage when we started our periods. Society doesn't empower us to make our own choices with our bodies and we often turn to chemicals and medicine to make us feel better, help us prevent pregnancy, or balance our hormones.
Most women were put on birth control as a teen (for many different reasons) and it's not until several years later that many decide they'd like to have a child, or prevent pregnancy in a more natural way. But doctors aren't trained to teach us how to do it in a way that's healthy for our UNIQUE bodies and our souls.



That's where I come in:


In just one moon cycle, you can learn more about your body than any doctor will ever be able to know. You'll discover your hormonal shifts, the emotional changes you experience, and how to stay balanced during it all.
Using simple and practical tools, you'll discover how to bring your body into a place of equilibrium so that your life begins to look like how you feel on the inside; confident, empowered, calm, and free to be 100% yourself.
Be Your Own Healer

After several months (moons) of implementing these specific rituals and tools, you'll notice shifts in your awareness of yourself and your body. You'll learn the foods that are best for you, why you have certain cravings, and why your energy level shifts in the ways that it does. This is where the real "work" happens as you begin to transform the way you view yourself- embracing the feminine layers of rest and intuition and following your heart.
In a world full of self-care teachers and gurus and healing retreats, and supplements and a million different types of yoga- you'll learn how to return back to the basics. Our bodies haven't evolved in 10,000 years so it's up to us to keep returning back to the primal and simple actions that our ancestors relied on:
rest, good calories, active movement, community, and ritual

This is what you'll learn how to incorporate into your own life. Self-care looks different for EVERYONE.

This is for you if you:
+you feel disconnected to who you are and your body's natural rhythms
+you experience painful or irregular periods
+you've been on birth control and are interested in a more natural alternative
+you want to learn how to live a life that's in alignment with how YOU feel
+you want to learn ancient feminine practices for modern self-care

For as long as we've existed, our monthly cycle has dictated our energy, our health, and our emotions.
In fact, a woman's menstrual cycle was how the first calendar system was created! But as we evolved, we slowly began to shift away from the rituals of a woman's cycle, into a more daily practice of productivity and efficiency. We lost the initiation into woman-hood and have felt the long lasting affects of not feeling connected to our bodies. This has manifested itself physically as painful periods, irregular cycles, early menopause, hormonal imbalances, PCOS, Endometriosis and so much more.
This experience will help you fully understand your body on a level that no one else can. You will be able to confidently make decisions for your body, on your terms. With this empowerment, you'll start to live a life that is true to you and your authenticity will shine.
You don't need to wait until you're ready to start a family or until your cycle regulates. You don't need to wait until you have more time, or when you find the perfect partner. Because your life is happening right now- so why wait to fully embody the woman you already are?
Practical tools for transformation without spending thousands of dollars...
The demand for women's holistic healthcare services grows exponentially each year- because we are learning that our bodies are not separate from the rest of us. Women are spending thousands of dollars on medicine to regulate hormones, increase fertility, prevent pregnancy, reduce anxiety, and remove menstrual disorders like PCOS and endometriosis. Not to mention years of therapy to gain self-acceptance and countless hours spent trying to figure out why we feel the way we feel.
What you'll learn in this course is worth all of that, and more.
And not only will you gain this knowledge to use for your medical, personal, and physical decisions, but you'll be supported by me. Did you know that over 80% of sexually active women have contracted the hpv virus but NO ONE is talking about it- yet we carry shame with us daily. And over 6.1 million American women are considered infertile but very little solutions are shared with how we can holistically change this. So why aren't we talking?
Because there is no safe and sacred container with which to share our stories, our traumas, and our stresses. Ages ago, women would gather on every New Moon in their Red Tent.
This is your Red Tent. It is your container in which you have permission to change your life.
You have permission to show up, exactly as you feel. This is your time. So what are you waiting for?
Many women take the course the first time, and then revisit each section when they are in that specific phase of their menstrual cycle. The course is comprised of 4 parts (keep scrolling down to preview them!) and the 4 parts are all about the 4 phases of your monthly cycle.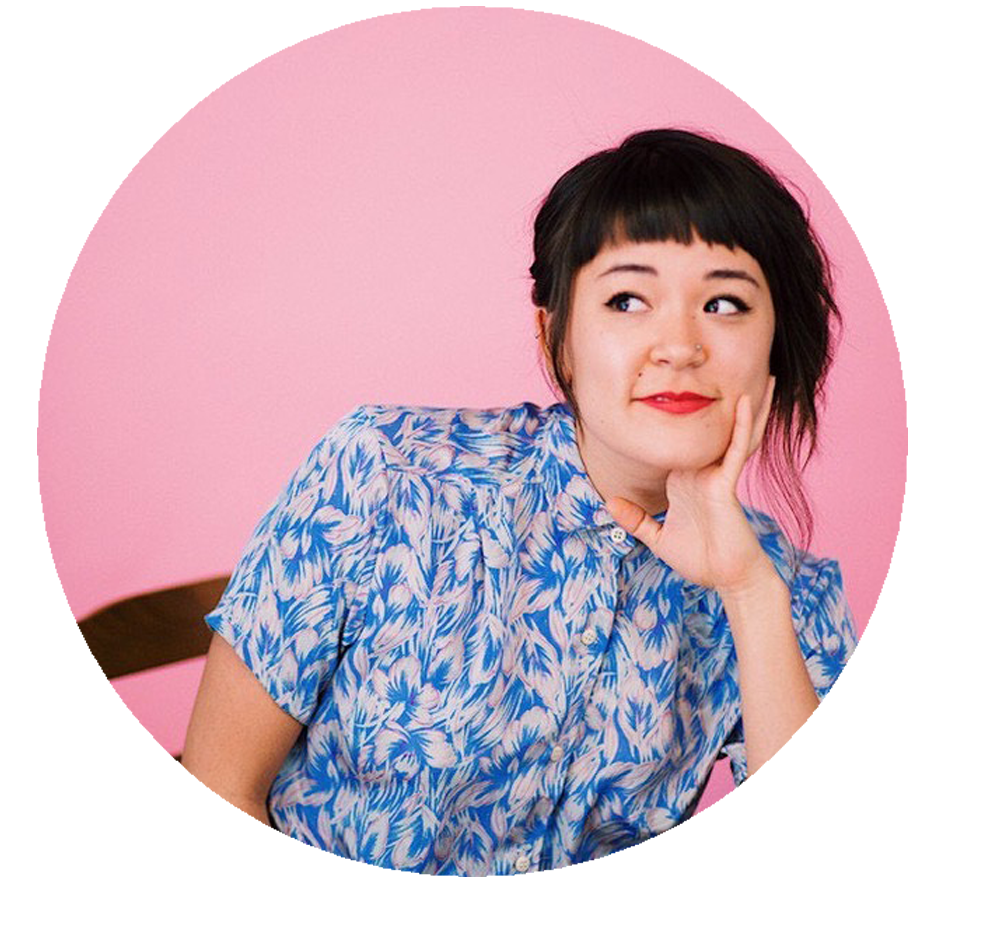 "I feel more connected with my body and definitely feel that I have knowledge that will serve me and continue to grow for the rest of my life. Often, when friends and family tell me about emotional or physical struggles, I have referred them to you and your coursework!"
- Samantha S
Course Curriculum
Preparing for Balanced Babes
Available in days
days after you enroll
Week 1: New Moon
Available in days
days after you enroll
Week 2: Waxing Moon
Available in days
days after you enroll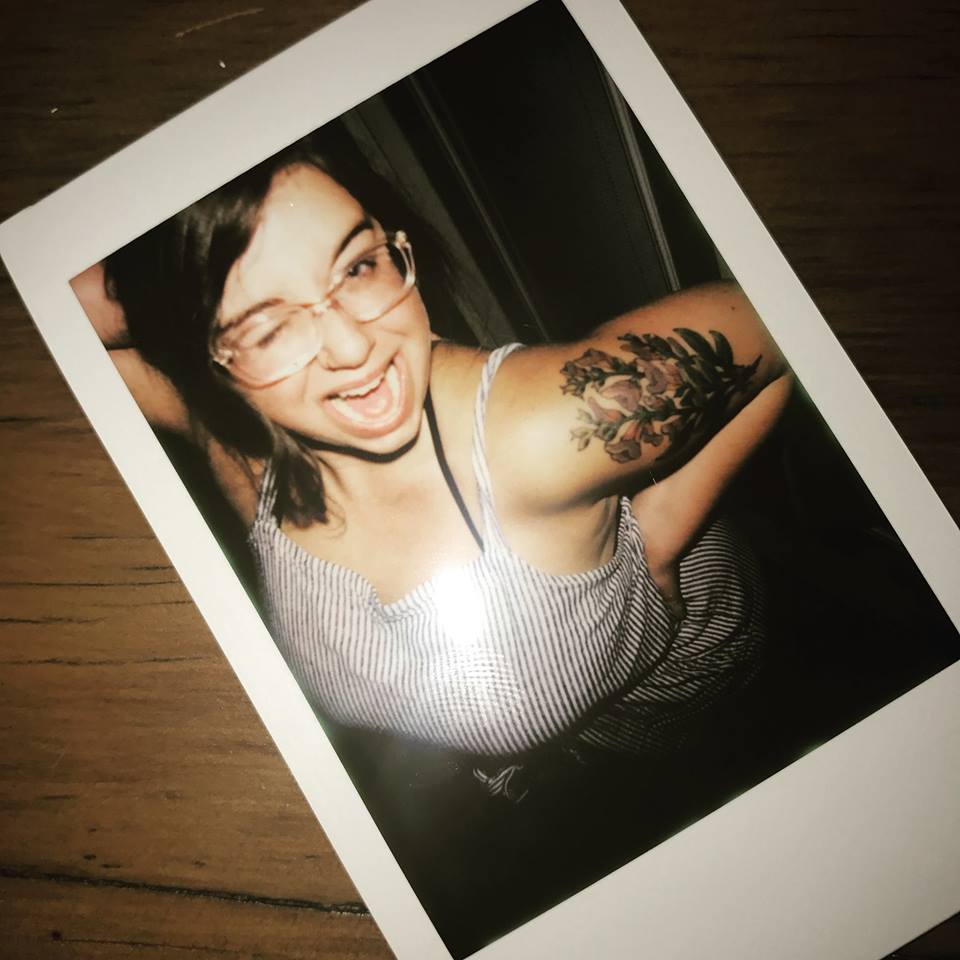 "Balanced Babes was an awakening.. it was an opportunity to further discover myself on many different levels; physically, spiritually, emotionally, and mentally. The course provided me with tools for better self-care, and provided me with wisdom on how to better nurture myself. I recommend the BB course to ALL women in my life. Thank you Lydia!"
- Chloe V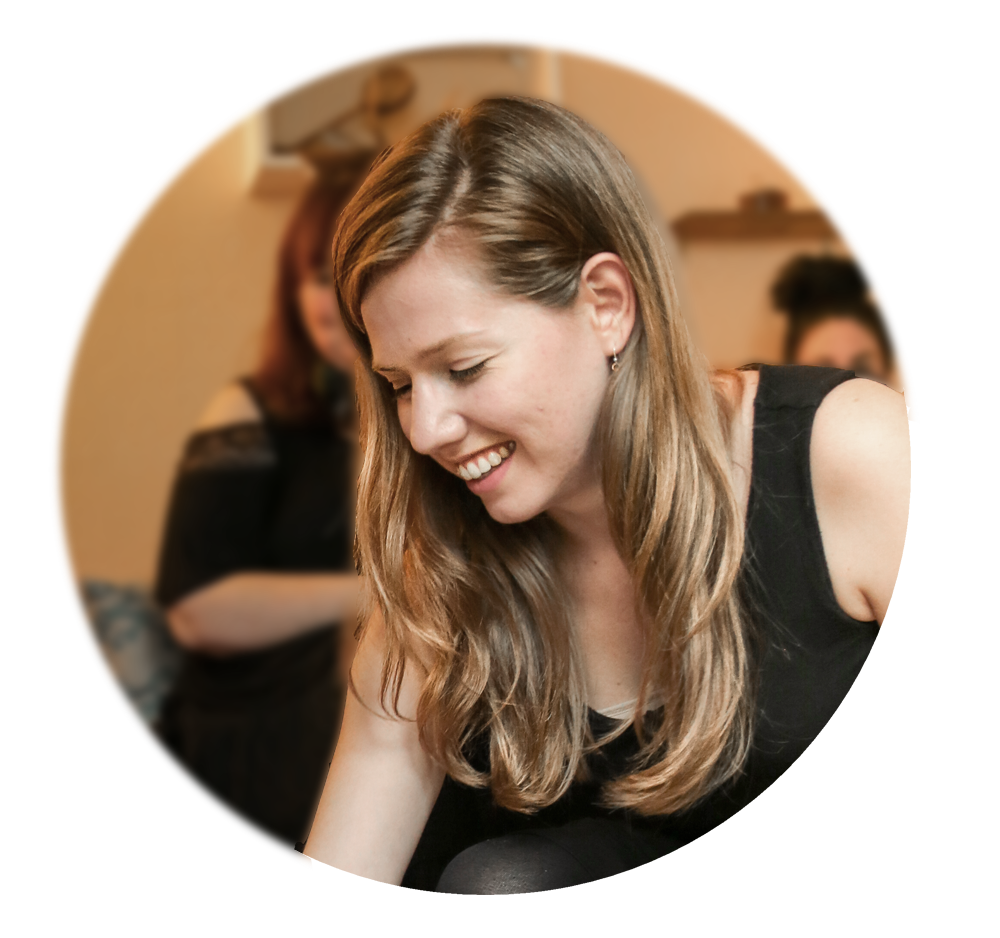 "Since working with Lydia I have deepened my spiritual practice, gained a greater appreciation for my body, and realized a more whole understanding of what womanhood and sisterhood mean to me. Her passion for helping women unlock their most honest, authentic, and loving selves is powerful."
- Jenna B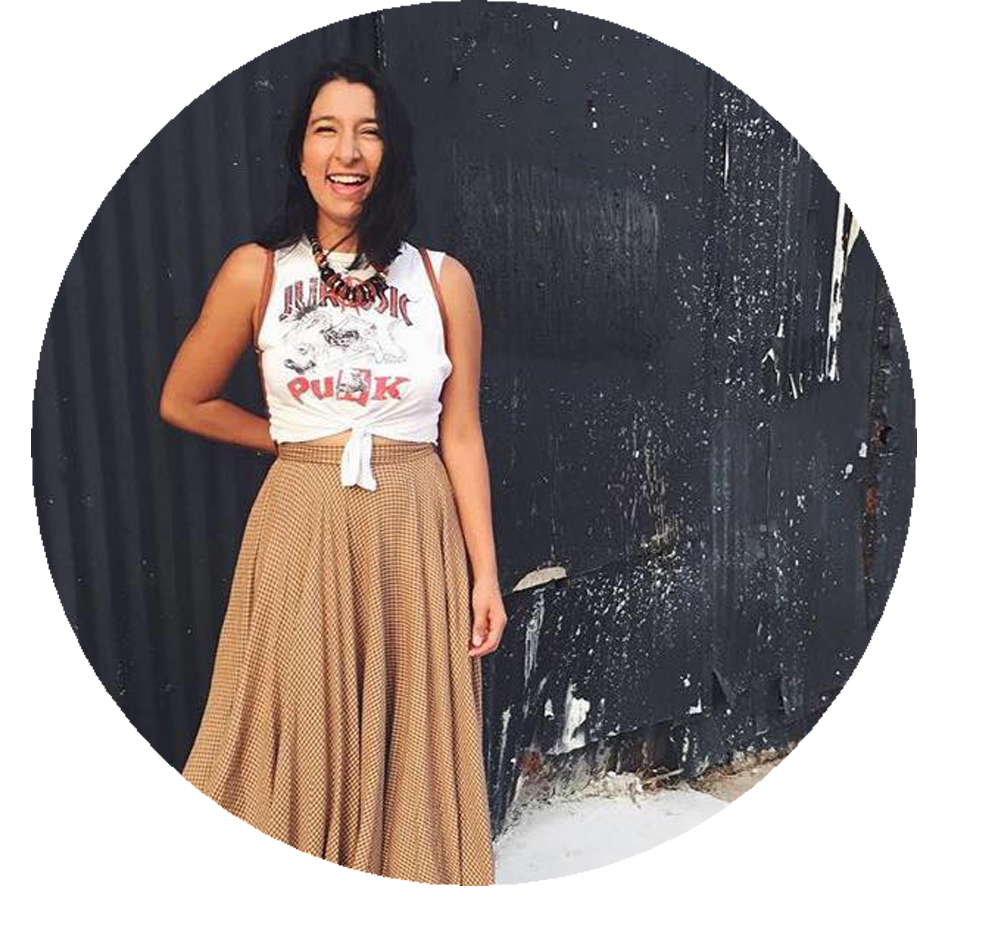 "It offers a perspective that is much more constructive than the conventional talks that surround us at a young age. I know that I need time to take care of myself and to treat myself and my body with kindness, and the information from Balanced Babes has already begun to help me achieve those goals." - Priscilla J
- Priscilla J
Your Guide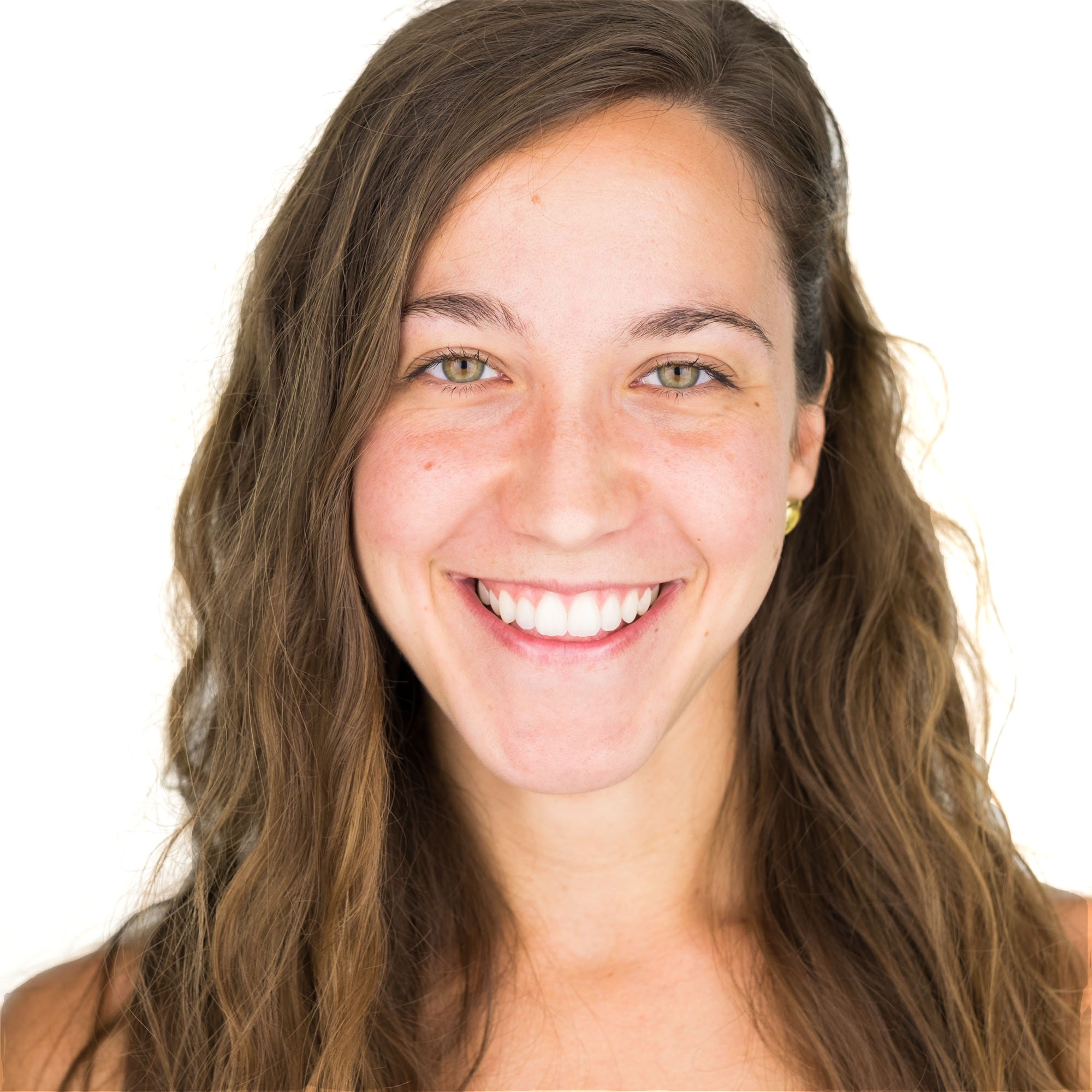 ..and I'm a women's certified integrative health coach. I focus on reproductive health but with every client, I take into account their whole health (background, childhood, ancestry, lifestyle, career, and relationships).
Hi, I'm Lydia!

I've taken all that I've learned in my health coaching practice since 2015, as well as what I learned while teaching yoga & breathwork for 5 years, and in using plant and food medicine for over a decade and created a business that's all things Moon and Womb.
Before I became a health coach, I led women's New Moon Ceremonies in Austin, Texas for 4 years; it was where I found my purpose and created my business, Lunar Nourishment.
Most of the women I work with are ages 20-45 and who live a relatively healthy lifestyle but still experience both physical and emotional pain.
Many of them come to me because of a reproductive health issue but, as we soon find out, the-feminine-wound: she's carrying generations of ancestral feminine mystery that's waiting to be let out.
FAQ's
Do I need to have a period or a uterus to take the course?
This course is for anyone interested in learning more about the history behind the menstrual cycle, the changes a woman experiences, and how to best care for a woman during the different phases of her cycle. For simplicity, I do use the term "woman" throughout the course, as that is the term that I most relate to and consider myself an expert in women's health. Many do find that Balanced Babes teaches them how to have better periods and create a connection to their body and feel more connected to their womb.
How long do I have access to the course?
How does lifetime access sound? After enrolling, you have unlimited access to this course for as long as you like - across any and all devices you own.
I am on birth control so my cycle isn't "regular", can I take the course?
Yes! Most women that take the course do so because they are interested in getting off of birth control or because they still want to connect to their bodies. The cycle tracking portion of the course addresses how to track your cycle even if you don't ovulate or have regular periods.
Can I take the course if I have a menstrual issue like endometriosis, PCOS, and imbalanced hormones?
Yes. This course will especially be helpful to you in teaching you how it's possible for you to both heal yourself and learn to accept your body, as it is.  Both acceptance and empowerment are KEY STEPS to being balanced and healthy.
Is there an age limit to who should take Balanced Babes?
We have had women ages 17-72 take the course and LOVE IT.  You'll want to use your discernment when taking the course. Since most of our curriculum will be about the menstrual cycle, if you are no longer bleeding, because of age, much of the course may seem irrelevant to you.
"My menstrual cycle aligned with the moon that first new moon after taking the course and I don't take birth control. I am so much more aware of how my emotions, motivation, moods all change throughout the month and can prevent a lot of my 'breakdowns' I was having before just from being in tune and knowing what kinds of self care I needed. I also finally am finding it more comfortable to talk about these things with other women, which is incredibly empowering to not feel shame about something so natural that we all go through!" -Rachel
This course is closed for enrollment.